Italy is renowned for its exquisite wines, and among the most beloved are the sparkling varieties, including the famous Prosecco. Taking a journey through Italy's sparkling wines production region sunveils a world of flavors, traditions, and picturesque landscapes. Join us as we explore these enchanting regions and discover the delightful effervescencethat captivates wine enthusiasts worldwide.
The Veneto region in north-eastern Italy is where the captivating journey begins. Nestled between the Dolomite Mountains and the Adriatic Sea, this area is home to Prosecco, one of Italy's most celebrated sparkling wines. The rolling hills of Conegliano Valdobbiadene, an area recognized as a UNESCO World Heritage site, offer the perfect terroir for cultivating the Glera grape, the principal variety used in Prosecco production. Here, the winemakers' expertise and the region's unique microclimate combine to create sparkling wines with delicate floral aromas, vibrant fruit flavors, and a gentle effervescence.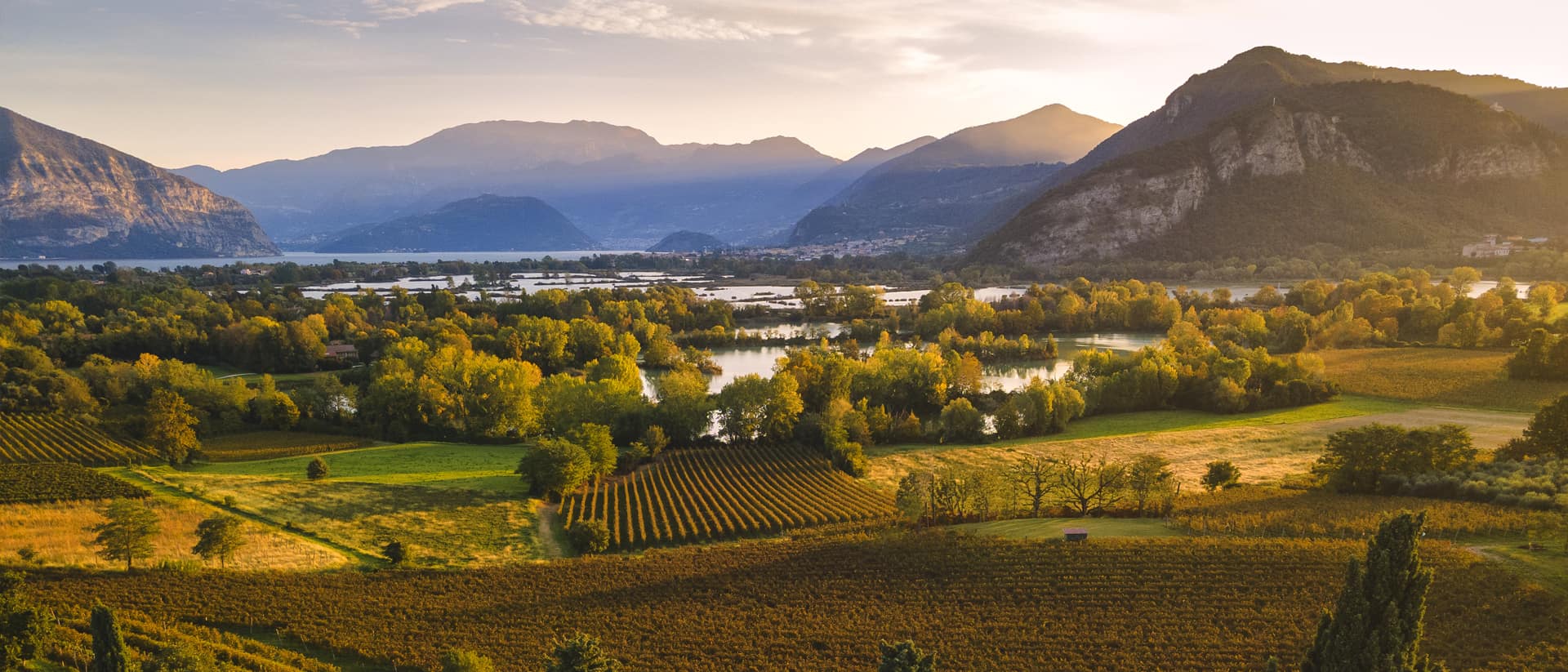 Moving west, we arrive in the region of Lombardy, where Franciacorta reigns supreme. This sparkling wine, produced using the "Metodo Classico", rivals the finest French Champagnes. With its cool climate and fertile soils, the area around Lake Iseo provides an ideal environment for growing Chardonnay, Pinot Noir and Pinot Bianco grapes, which are carefully crafted into exceptional sparkling wines. Franciacorta impresses with its refined bubbles, complex flavors, and elegant structure, making it a favorite among connoisseurs.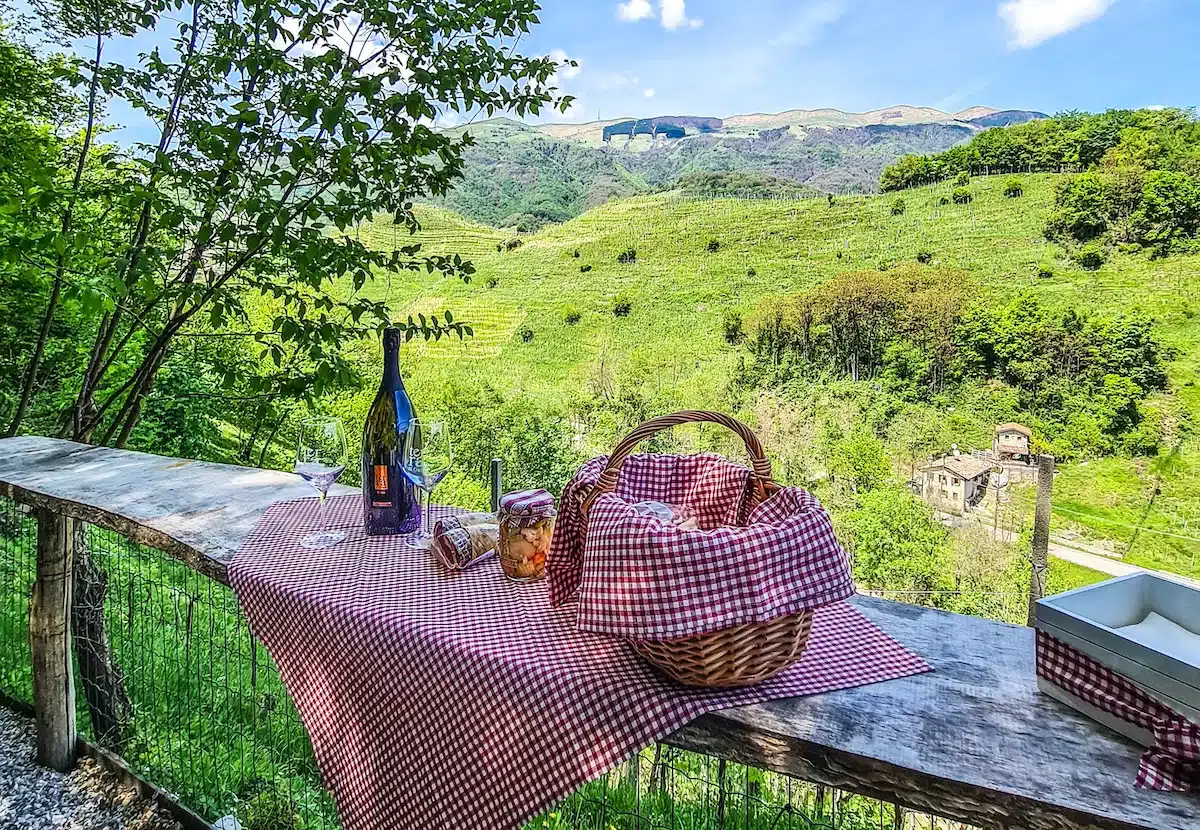 Continuing our journey, we find ourselves in the beautiful region of Trentino-Alto Adige. Here, amidst the breath-taking Alpine scenery, the main grape variety used in the production of Trento DOC is Chardonnay, which brings elegance and structure. However, it is also possible to find other indigenous varieties such as Pinot Nero and Pinot Bianco, which add complexity and personality to the wine. Produced using the "Metodo Classico" and aged for extended periods, these wines showcase remarkable depth, finesse, and a distinct alpine character. The crisp mountain air and mineral-rich soilscontribute to the unique personality of Trento DOC wines, making them a true treasure of the region.
Finally, the Alta Langa (Piedmont) sparkling wines are a true gem of the Italian wine industry. They are predominantly made from Pinot Nero and Chardonnay grapes, although some producers also include small percentages of other local grape varieties. From a beautiful straw-yellow color with golden reflections, they offer a wide range of aromas, including citrus fruits and white flowers. With their exceptional quality, elegance, and ageing potential, they have rightfully earned their place among the finest sparkling wines in the world.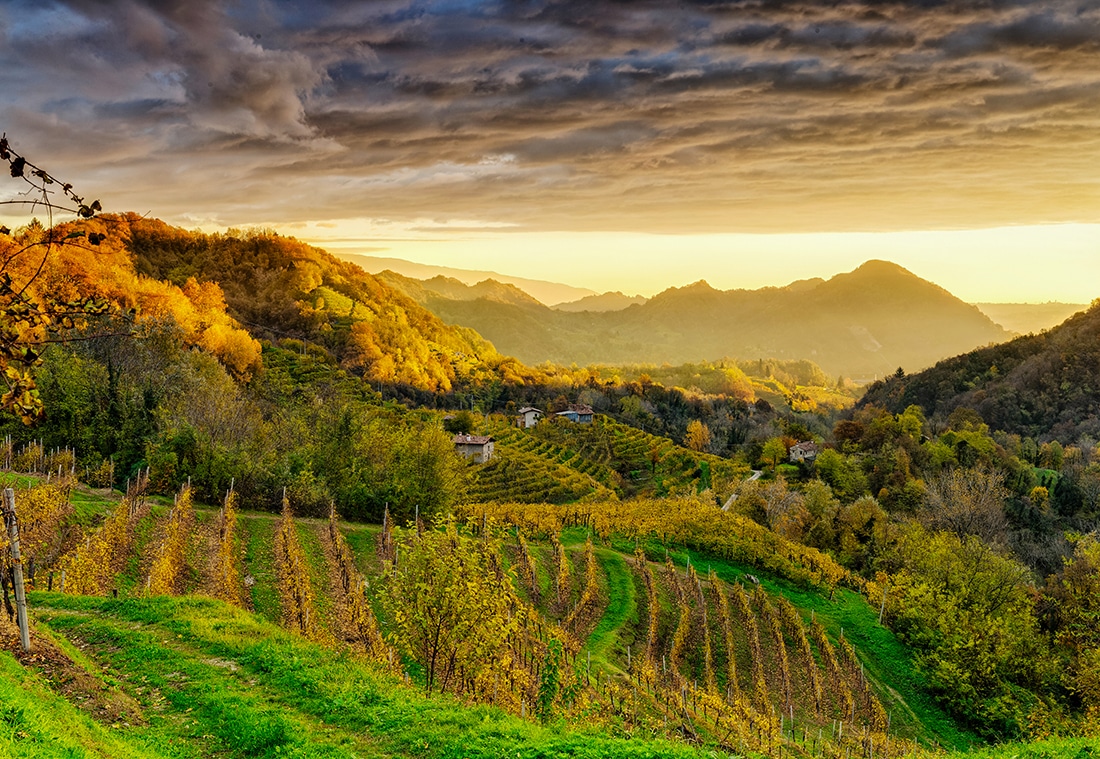 While exploring these remarkable regions, wine enthusiasts can also embark on a virtual adventure through the selection of Italian wines at Svinando, an online shop dedicated to offering wine lovers exceptional quality Italian and foreign wines. The platform not only provides access to a vast array of wines but also offers daily opportunities to purchase wines at discounted prices of up to 50% off the recommended retail price.
In conclusion, a trip to Italy's sparkling wines production regions promises a delightful experience for wine enthusiasts. From the enchanting hills of Conegliano Valdobbiadene to the scenic landscapes of Franciacorta and Trentino-Alto Adige, each region reveals its unique terroir and exceptional sparkling wines. And for those eager to explore a wide selection of Italian and foreign wines, Svinando provides a convenient online platform, ensuring that the world of fine wines is just a click away. Cheers to the effervescence and splendor of Italian sparkling wines!