Do you fantasize about spending a weekend camping in the wilderness? Camp out in Dubai for a once-in-a-lifetime experience. From isolated beach fronts to mountain peaks and desert dunes, there is no shortage of breathtaking locations to stay in, anything from basic canvas tents to lavish suites with all the frills. A significant number of camping spots in Dubai are available. Do you want to know where to go camping in Dubai?
It is hard to imagine a more unique scenery than the desert; the desert night sky is spectacular. Dubai is a fantastic destination for anyone seeking excitement.
Liwa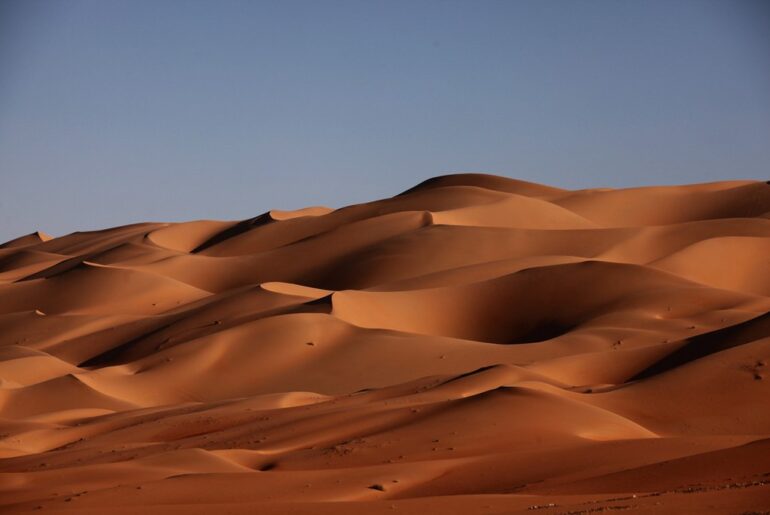 Liwa camping is very popular these days, and one of the most famous desert camping places in Dubai is Liwa. Anyone looking to escape the hustle and bustle of the city would do well to take a trip to Liwa. An isolated place offers you a true feeling of what it is like to be alone without any interruptions.
There are no hotels or other people/camps in this enormous, desolate section of an immense desert so you can expect true peace there. In the past, visiting Liwa would have required an off-road vehicle, enough petrol, storage space for food and water, a spare wheel (although we mended ours), and the usual camping kit like sleeping bags, but we painted the terrain, so have fun!
Al Quaa Desert
AL Quaa Desert is situated near Al Ain, in Rub Al Khali, or the 'Empty Quarter,' the world's biggest sand desert. The desert is home to massive dunes – great for people who look forward to dune bashing or sandboarding. But what sets Al Quaa apart is its sky. Due to its isolation from light pollution, the desert is the darkest region in the United States, where stars and the Milky Way may be seen unaided by a telescope.
If you want to go, try to choose a new moon when the sky is clear. Check the forecast before making travel arrangements. Foggy weather may impair visibility in the desert and potentially be dangerous, so a journey to Al Quaa on a cloudy day must be avoided at all costs.
Avoid stargazing on evenings with a full moon since the bright moon will obscure the Milky Way and the stars. Be prepared at all times by always having a light or torch handy. However, remember to use caution while turning on lights since this might cause glare and blind others.
Acacia Forest
If you want to visit a campground in Dubai that doesn't entail a beach or desert, Acacia Forest is right for you! It's not in the middle of nothing, but it's far enough from civilization that you may as well be in the middle of nowhere. The woodland itself provides an entirely different option for beach and desert camping. You can take in the sights of Jabel Al Harim Mountain at this beautiful campground while you unwind and recharge. This winding and the steep route has many loose stones that might cause you to slip and fall, so proceed with caution. Furthermore, a military shooting range is nearby; thus, you should not drive beyond its limits.
Fossil Rock
The Jebel Maleihah, also called the Mleiha desert and the Fossil Rock, is situated near the city yet seem worlds away. The marine fossils found at the site have become recognized as a UNESCO World Heritage Site. Fossil Rock is perfect for campers interested in 4×4 off-roading or dune bashing in the desert since orange dunes surround it.
White Sand Beach
Witness the beautiful dunes of White Sand Beach as they fade into the water, where snorkelers float with ease thanks to their protective gear. When they get low enough, many divers look up to discover schools of fish, prompting them to plunge lower. A flood has occurred! Above them, on the shore, people watch or play in the water.
While most animals have trouble detecting prey in murky waters, sharks can, thanks to their electroreception powers, which allow them to see electric stimuli along the skin and make it easier for them to smell their prey even in murky waters. This allows water babies to cannonball down and have their friends follow without fear of sharks. Visiting White Sand Beach is like taking an electric-powered safari with all the comforts of home.
To that end, we have compiled a list of the top 5 camping spots in the United Arab Emirates throughout the summer months. We hope this list helps you select an excellent location in the UAE for your next camping trip. Enjoy camping this summer; we'd love to hear about it when you return. Carry a massive flag on top of your vehicle, and this may make it simple to locate you while stopped in a dune.
Do not contaminate the region. Deserts and their life are most excellent when carefully conserved, so be sure not to trash about and hurt the animals.
Lastly, read more about travel around the world here.