There are so many incredible sights and experiences to be had throughout Asia's more than 48 nations that a map of the continent may as well be a treasure map. There are a lot of beautiful new cities and landscapes inside it. Some of the world's most spectacular natural wonders in Asia are tropical paradise islands, stunning beaches, hot rainforests, bleak deserts, and majestic mountains. The abundance of tourist destinations throughout this continent is a significant economic driver.
Stretching from the coasts of the Mediterranean Sea to the Pacific Ocean, Asia is a massive continent that straddles the Northern and Eastern hemispheres. Asia is home to more than half of the world's population, making it the most populated continent. All nations are exceptional in their ways, with rich histories and countless natural treasures to explore.
The vast landmass and diverse cultures of Asia have many fascinating sites like these. Let's check out some of Asia's most great nations and see what all the fuss is about.
Seoul

The yin and yang, represented by the flag's blue and red colors, symbolize harmony and balance, both of which were disrupted by the Korean War. But with the ceasefire in 1953, a wholly new, contemporary Seoul arose. Resilience was a critical factor in Seoul's development into the modern metropolis that it is today, which is reflected in the city's beautiful buildings, lively culture, and prosperous economy.
Although it may seem that Seoul is racing headlong into the future, South Koreans are proud to maintain their cultural traditions. Relics of Seoul's past, glimpses of a Seoul before the skyscrapers of concrete and steel, may be found amid the city's massive commercial areas and busy nightlife zones. Located only a few minutes from the heart of the town, amid beautifully maintained grounds, is Gyeongbok Palace, the oldest and most significant of the city's five palaces from the Joseon Dynasty.
In stark contrast to the neighboring skyscrapers are the rustic bungalows of Bukchon Village. And yet, somehow, Seoul's history and modernity complement one other rather than conflict. This balance between old and modern is a defining characteristic of Seoul that contributes much to the city's appeal.
Indonesia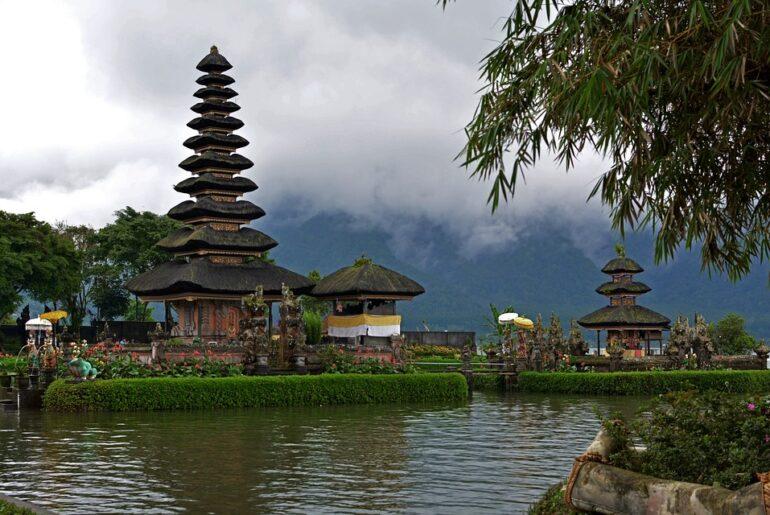 Indonesia, sometimes known as the "Emerald of the Equator," is one of the world's most culturally and linguistically diverse countries. Indonesia, which straddles the equator between the Indian and Pacific oceans, comprises more than 18,000 islands and may stretch up to 4,700 kilometers from east to west. The most significant and varied of everything—from languages and landscapes to civilizations and cuisines—can be found here.
This archipelago defies categorization because of its many communities' tremendous cultural and linguistic diversity. No matter your mood, this varied nation has precisely the right spot for you, whether it is a peaceful retreat or a high-energy adventure. Indonesia's beaches, animals, and scenery are all reasons to go there.
Railay Beach
Choose Railay Beach as the only beach you visit in Thailand. Railay Beach, situated in Thailand's Krabi district, is known for its pristine white beaches and the towering limestone cliffs (covered in lush greenery) that line its shores. Access to this seaside resort is restricted to those with boats, which only adds to its allure. Visits outside of Ao Nang on day excursions are standard.
Nepal
This alpine country is dominated by the Himalayas and boasts gorgeous landscapes. This is the perfect place to visit if you're the kind of person who enjoys doing things like hiking and climbing. In addition to the Himalayas, the Annapurna Circuit is a major tourist draw in Nepal.
But there's plenty more here that you should check out. Countless monasteries, castles, shrines, and temples dating back hundreds of years dot the landscape of Nepal, attesting to the country's rich cultural past. Among the numerous is the famed Maya Devi Temple in Lumbini where Buddha was born some 2,500 years ago. Nepal's capital, Kathmandu, contains innumerable religious attractions, which is why it is dubbed the 'City of Temples.' You can bet on having a fantastic time in this nation.
Kyoto
The city, which used to be Japan's capital during imperial times, is flooded with old religious structures, including Fushimi Inari Taisha, a temple that goes back to A.D. 711. Plan to see the famed Philosopher's Path, ideally during cherry blossom season, in addition to the many shrines and temples. When hunger hits, treat yourself to kaiseki: a traditional multicourse dinner unique to Japan.
Thailand

Thailand, often known as "the Land of Smiles" and "the While Bangkok," is the perfect vacation spot if you're looking to relax and have a good time. Tourists visit Thailand for many reasons, including its beautiful beaches and ancient temples.
China
Although China is most recognized for the Great Wall, the country has a wide variety of fascinating tourist destinations. China, one of the world's oldest civilizations, boasts several historical and cultural treasures, such as Xi'an's Terracotta Army and Beijing's Forbidden City.
The best places to visit in Asia provide a healthy combination of adventure, recorded history, and culture, and they can be found everywhere, from a bustling metropolis to secluded islands. U.S. News has selected the finest destinations to visit in Asia based on factors including local costs, ease of access, and diversity of activities.
Lastly, read more about travel around the world here.