Sri Lanka's culture and cuisine are so different from everywhere else that they will capture you throughout your travels. These are the top-rated activities in Sri Lanka, as chosen by travellers on two separate excursions to the country.
Snack On Hoppers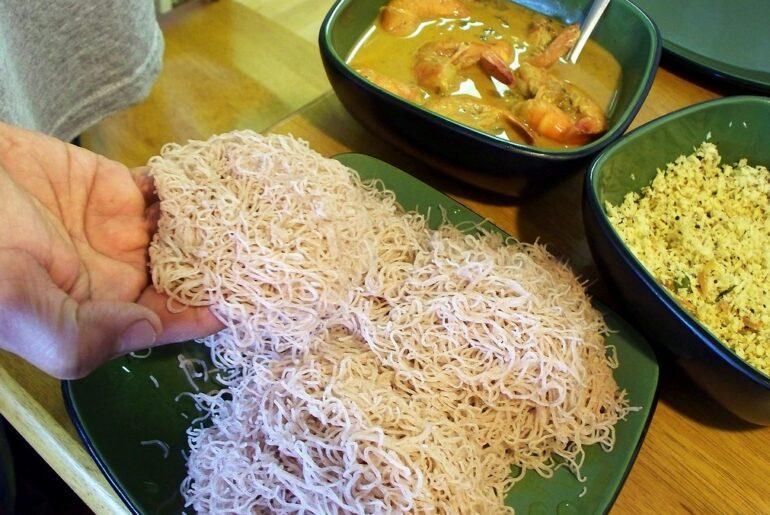 Hoppers (aappa in Sinhala; appam in Tamil) are bowl-like pancakes prepared from rice flour batter that you must sample before leaving Sri Lanka. Served with curries or spicy sambal (chile sauce) called lunu miris, prepared with onions and dried red chilli, simple hoppers have crispy edges and fluffy interiors.
Try the hoppers at Aunty Radhika's in the Wellawatta area, but be prepared to wait in line. You may locate this little yet very popular hopper vendor only a few steps from the bank on WA Silva Mawatha.
Climb Little Adams Peak
Little Adam's Peak offers some of Ella's finest panoramas without requiring hours of hiking time. It's a must-see in Sri Lanka; the ideal times to go are just before or after sunset. If you like trekking, make this a priority while visiting Sri Lanka. The first part of the route is rather flat but gradually rises as it passes past tea bushes.
There is a fantastic day tour that covers Little Adam's Peak, Ella Rock, and the World-Famous Nine Arch Bridge if you find yourself in Ella. You can see all three sights in a single day for less than $55, making this an excellent deal. This day trip is dubbed the Ella Three Icons Day Tour.
Yala National Park Tourism
Yala National Park is the biggest and most visited animal protection zone in Sri Lanka, covering 979 square kilometres in the country's southeast. Located on the island's southern coast, Yala is the oldest wildlife sanctuary. It is home to a wide variety of animals and plants, including Sri Lankan elephants, crocodiles, and over 400 different kinds of birds.
Hiking through this park is intriguing because of its wide variety of ecosystems, from saltwater marshes to deciduous and thorn woods to freshwater lakes and ponds formed mostly of metamorphic rock from the Precambrian period.
The park has mostly marshland and sandy beaches where people may go for picnics and swimming. Sithulpawwa is a Buddhist monastery located farther inland, and its caves have rock drawings that date back centuries. Another religious monument in the area with old remains is Magul Vihara. Jeep safaris with a guide are the finest way to see Yala National Park, but those who want to explore at their own pace may bring their bikes and make their paths through the park.
Sunset At The Famous Rope Swing In Dalawella
Many locations throughout the globe have gained instantaneous popularity as tourist destinations because of the spread of online media. When a few influential bloggers (especially on Instagram or YouTube) promote a destination, it becomes an instant hotspot for tourists. A good example of a place that attracts much attention on social media is the palm tree rope swing at Dalawella Beach. However, whether or not you're looking to capture an "Instagrammable" moment while on the road, this site is perfect for a fun day or a sunset and relaxed hangout.
The swing is situated on Dalawella Beach, located in the south of Sri Lanka, not far from the tourist hub of Unawatuna. You may ride a train from Colombo to Dalawella Beach; the trip takes approximately two hours and costs a few dollars. You'll find us just in front of the Dream Cabana guesthouse on Dalawella Beach.
The workers at Dream Cabana first constructed the swing as a joke, but it has now become one of Sri Lanka's top tourist attractions. It's incredible how a project started by a group of friends has grown to become one of Sri Lanka's most sought-after tourist attractions.
Whale Watching In Mirissa, Mirissa 
Mirissa's reputation as a prime location for seeing whales and dolphins has helped the town achieve international renown. Tourists may see whales in their natural environment during whale watching at Mirissa. For their memories, you should take the kids to watch this.
You may reserve your boating lessons with one of the many available teachers either in advance or on the day of your lesson. The journey is an adventure, not just the whale viewing at Mirissa. Breakfast, tea, and coffee are provided for guests, and the boat will work hard to ensure they have a good day.
However, if something else is needed for your schedule, you may still go whale watching at Mirissa in the afternoon. However, it will be more costly to go with a large group. Hotels and tour companies often provide transportation to the whale viewing site as a drop-off vehicle or tuk-tuk.
Hike up a holy mountain. Take it easy on a lonely beach. And relax with a cup of tea in the idyllic setting of a plantation. Sri Lanka is the most advantageous of islands, offering all of these experiences and more.
Lastly, read more about travel around the world here.