In Asia, you may find excitement around every turn, from the crowded streets of Hong Kong to the tranquil old monasteries of Myanmar. This area's sheer size and variety might be intimidating to first-time visitors. Many popular travel spots are easy enough for first-timers to enjoy, but others need a little more research and planning.
Here is a selection of stunning Asian nations and territories worth adding to your travel wish list if you want some travel motivation. Note that the countries highlighted below are the ones that we have visited. Feel free to provide your input if you have any ideas for improvement.
We've included Google Maps URLs to ease your journey preparations. Please visit the websites provided below to learn more about the topics discussed. Then, just hit the "save" button on the Google Maps app for future usage. You can only start crossing items off your bucket list once you've checked these travel must-haves and deals off your list. Save time at the airport; book your flight online in advance.
Hoi An- Vietnam
One of the most significant locations to see the renowned World Heritage Sites is the historic city of Hoi An. Hoi An is one of the most interesting Asian cities because of the lantern festival. Get an authentic feel for Asian culture by attending various festivals and exhibitions.
Philippines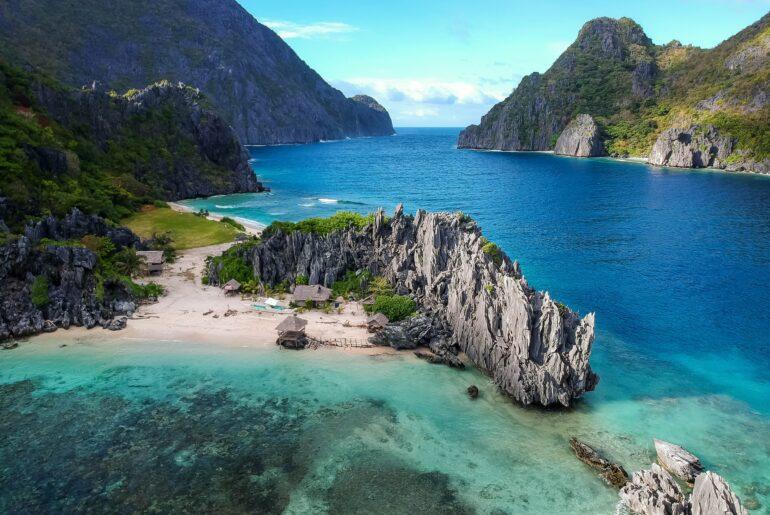 When people ask where I'm from, I tell them the Philippines. You'd be missing out if you didn't consider visiting this nation. The Philippines is home to some of the world's most beautiful beaches.
The country's approximately 7,500 islands provide a wide variety of tourist attractions, from well-known hotspots to less-visited gems that deserve a place on every traveler's must-see list. Most Filipinos speak English and are kind and welcoming, so getting about should be easy. Learning a little of the language might add to the enjoyment of visiting the Philippines.
Sarawak- Borneo
The splendor of Borneo is little unknown. It's a stunning region of Asia that has seen very little travel. The Bornean state of Sarawak is the ideal summer vacation spot. Sarawak is a hidden paradise due to its stunning scenery. In Borneo, you may engage in various adventure activities, including hiking, water sports, and many more.
Cambodia
Travelers flock to Cambodia for its beaches, Angkor Wat, and marketplaces. The ancient religious temple of Angkor Wat is the primary attraction in Cambodia. The people of Cambodia are welcoming and treat visitors with great courtesy. Temples around the country vividly depict episodes from Cambodia's past. Cambodian culture is represented. Cambodia's beaches are a great place to relax and take in the scenery. This is why you should visit Cambodia.
Siem Reap, Banteay Srei, etc., are only a few of Cambodia's many well-known tourist destinations. From the 19th to the 15th century, Siem Reap served as the capital of the Khmer monarchy. In Cambodia, you'll find the tourist town of Siem Reap near the ruins of Angkor Wat. Royal Palaces, Pagodas, Shops Etc. in Phnom Penh, the Bustling Capital. Temples, statues, and other architectural relics may all be found in Banteay Srei.
May through early October is ideal for a trip to Cambodia. As a result, the costs will be lower, and fewer people will attend. Air travel and ground travel are both viable options for getting to Cambodia.
Myanmar
The cuisine, pagodas, and Bagan of Myanmar are all well-known. There are many inexpensive and tasty options for meals in Myanmar. There is a lot to see and do in Myanmar, but one of the country's best attractions is its many lakes. Myanmar's pagodas have been around for two millennia. Sule Pagoda and the Shwedagon Pagoda are the two most well-known Buddhist temples in Myanmar. Myanmar's inhabitants are easy to strike up conversations with. On a balloon ride, you can see all of Bagan from thousands of feet in the air. The popular activity of ballooning in Myanmar.
Yagon, Bagan, Inle Lake, etc., are among Myanmar's most popular tourist destinations. Bagan, in Myanmar, is a city with a long history. There are various temples and a national park that bring people here. Inle Lake is Myanmar's most well-known attraction. The lake in Myanmar has only fresh water. The city of Yagon is the biggest in Myanmar. The town of Yagon is where you'll find most of Myanmar's renowned pagodas. Destinations like this draw visitors from all around the globe.
Taiwan
For one, it's simple to book low-cost flights from major cities in Asia, such as the Philippines' Manila and Cebu. Despite being the nation's capital, Taipei has a laid-back, urban feel. It's the location of the world-famous Taipei 101 building and is also surrounded by stunning natural scenery and vibrant nightlife. In addition, if you're looking for a place to visit that won't break the bank, look anywhere from Taiwan.
Sri Lanka
Sri Lanka is a beautiful country in the Indian Ocean, south of India. In addition to its beautiful beaches, the island also offers a wealth of history and culture to explore.
People from all over the globe go to Asia to experience its stunning landscapes. As a tourist destination, it takes a lot of work to beat. All around the world, people go to Asia to see the many sights and attractions that have made it a popular tourist destination. For our next vacation, we've decided to go around Asia.
Lastly, read more about travel around the world here.