A destination with a warmer climate can be an exciting adventure. However, it's crucial to pack the right essentials to ensure a comfortable and enjoyable journey. Specific packing lists may still vary depending on your activities and the locations you plan to visit — because visiting a beach will require very different items than visiting a botanical garden. Yet, there are still five universal essentials you'll need to stay cool and to protect yourself from the sun's rays while you enjoy your holiday. Let's discover these essentials below.
Sunscreen with high SPF
When travelling to warmer climates, protecting your skin from harmful UV rays is crucial. Pack a high-SPF sunscreen to shield your skin from sunburn and reduce the risk of long-term damage. This is particularly important when visiting destinations like Australia, which, while one of the most beautiful places in the world, experiences some of the highest levels of UV rays.
That said, not all sunscreens are made equally. Professor Brian Diffey of the British Association of Dermatologists recommends looking for a broad-spectrum sunscreen with an SPF of at least 30 and a UVA rating of 4 or 5 stars. This way, you're more likely to have full protection for longer. Apply these generously and frequently on exposed areas throughout the day.
Sunglasses with UV protection
Destinations such as Aswan in Egypt or AL Quaa Desert in Dubai may be part of the most popular locations in their respective countries. However, the intense sunlight in these places can be damaging to your eyes. This is because many of the most popular locations in warmer countries are sandy. Vast sandy landscapes are known to reflect sunlight, making them harsher on the eyes. Hence, sunglasses that provide 100% UV protection are a must-have in your outfit of the day.
Thankfully, many brands with established lens technology have varying styles of sunglasses to suit a wide range of destinations. Opt for the best-selling Performer by Harrington Sport when partaking in beach activities, or the sophisticated and narrow Taylor by Glasses Direct when exploring urban environments such as Rio de Janeiro in Brazil. You can even rock oversized frames from Arden or Scout when strolling through the stylish streets of Cannes or Ibiza.
Lightweight and breathable clothing
When packing for warmer climates, choose fabrics like cotton, linen, or lightweight blends that allow air circulation and wick away moisture. To make shopping easier, you can opt for established brands like Patagonia or Columbia that offer a selection of lightweight, moisture-wicking fabrics perfect for hot and humid destinations.
Patagonia's Capilene Cool shirts and Columbia's Silver Ridge cargo shorts are excellent options for their breathability and quick-drying properties. Otherwise, Patagonia's recent efforts to fight the climate crisis means that you can also contribute to the fight against global warming through your conscious purchases, allowing for travels that are lighter on your body and mind.
Hat for sun protection
A stylish hat not only adds flair to your ensemble but also protects your face, neck, and scalp from the sun's rays. Opt for a hat with a peak and even emulate royalty with the red wide-brimmed hat from Philip Treacy that Kate, Princess of Wales, wore during the Royal Ascot 2023. Otherwise, Panama hats, floppy hats, or straw hats will keep you cool and also add a fashionable touch to your vacation outfits.
Reusable water bottles and hydration additives
Staying hydrated is vital in warmer climates to prevent dehydration and fatigue. Pack a reusable water bottle to keep yourself hydrated throughout the day. Look for bottles that are lightweight and easy to carry. Additionally, brands like Nuun or Liquid I.V. offer electrolyte-enhanced hydration tablets or powders, perfect for replenishing essential minerals when visiting destinations like Morocco, Costa Rica, or the Sahara Desert.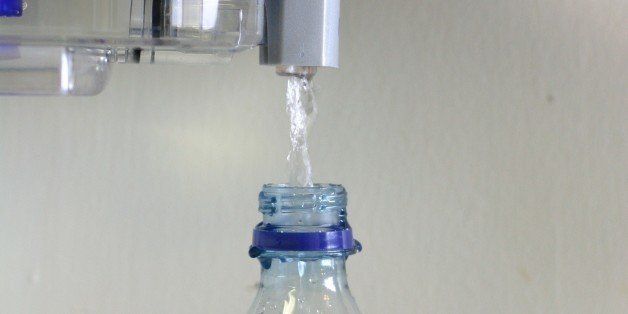 Travelling to warmer climes offers a multitude of experiences, from lounging on pristine beaches to immersing yourself in vibrant local cultures. With these essentials, you can embrace the sun-drenched destinations with a sense of wonder, and let the warmth of the culture captivate you.