Hotels Near Vancouver Airport: Your Gateway to Comfort
Vancouver, a bustling island metropolis, is among densest and most ethnically diverse city in Canada. The city is also a popular hiking and outdoor destination and the busiest stopover airport in Canada, Vancouver Airport (YVR).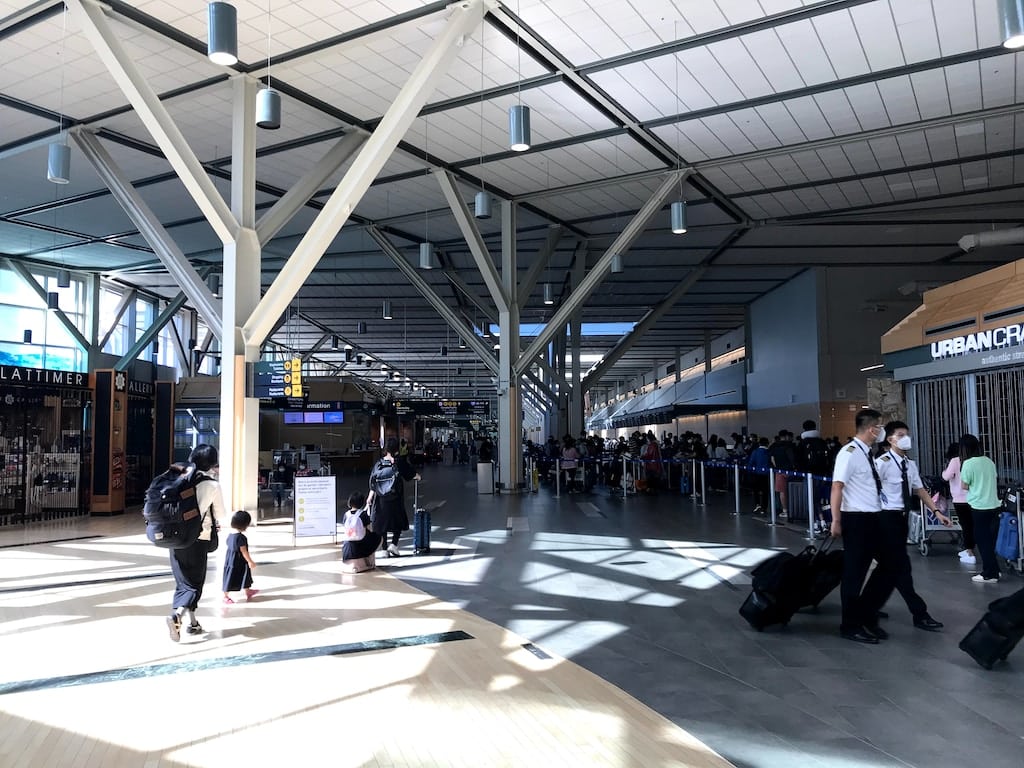 Whether you are arriving late at night, catching an early morning flight, or simply looking to stay close to the airport, finding the right hotel for your long layover or stopover is crucial.
With a range of options from luxury to budget friendly and even unique stays, a hotel near the airport is always a preferred option to most travelers.
In this article, let's explore the hotels near Vancouver airport (YVR), each catering to different needs and preferences. Let's dive in and find the perfect place for your next stay!

Luxury Stays: Fairmont Vancouver Airport
Located inside the airport terminal, Fairmont offers a luxurious experience with soundproofed rooms, a top-notch spa, and gourmet dining. The convenience of being within the terminal makes it perfect for travelers in transit. The hotel boasts its indoor pool and health club adding comfort and relaxation. Fairmont Vancouver Airport is the first hotel you will encounter, but one of the expensive ones.

The Capsule Experience: Panda Pod Hotel
Vancouver's first capsule hotel, Panda Pod Hotel, offers a futuristic and cozy experience. Designed with innovation in mind, the capsule pods are relaxing and spacious. Conveniently located near YVR, Panda Pod Hotel is perfect for solo travelers and backpackers looking for a unique experience. It's a leading capsule hotel brand in Canada, offering a budget-friendly and affordable stay.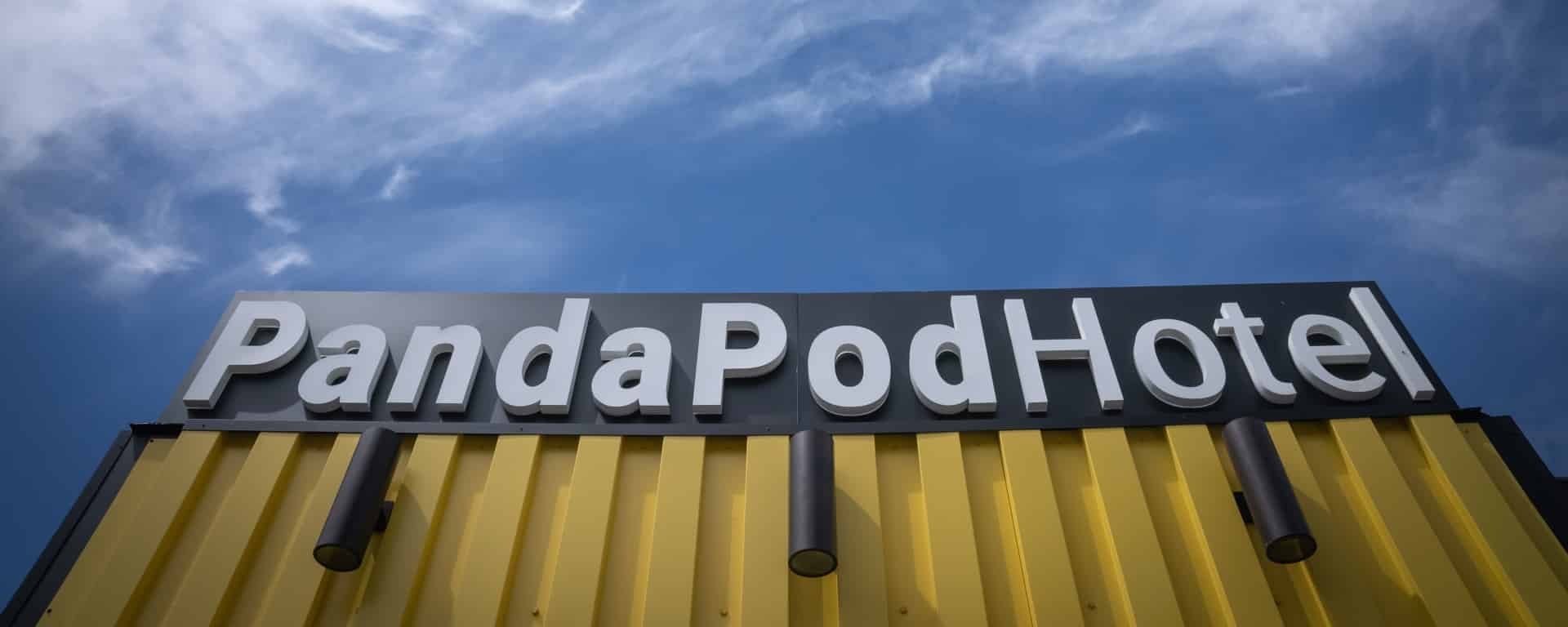 Family-Friendly: Hilton Vancouver Airport
With spacious rooms and family-oriented amenities, Hilton Vancouver Airport is a family-friendly choice if you travel with children. The indoor pool and play areas keep the little ones entertained, while parents can enjoy the on-site restaurant and bar. The free shuttle service to the airport adds to the convenience. Special family packages and discounts are often available. Hilton ensures a fun and relaxing stay for the whole family.

Business Savvy: Marriott Vancouver Airport
For the business savvy, Marriott offers excellent meeting facilities and a seamless experience to keep you on track with your work. The rooms are designed with the working professional in mind, offering ergonomic workspaces. High-speed internet and business services ensure productivity. The on-site restaurant and fitness center provide relaxation after a busy day. Marriott Vancouver Airport is the go-to choice for business travelers.

Modern Chic: Radisson Hotel Vancouver Airport
Sleek design and modern amenities define the Radisson Hotel near Vancouver Airport. It features contemporary rooms with the latest technology, and the hotel offers a fitness center and indoor pool. The on-site restaurant serves international cuisine in a stylish setting. A free shuttle to the airport adds to the convenience. Radisson is perfect for the trendy traveler seeking style and substance.

Boutique Charm: The Steveston Hotel
The Steveston Hotel is a classic and charming boutique hotel with a personal touch. Located in the historic Steveston Village, it offers a unique and intimate experience. The rooms are tastefully decorated, and the on-site restaurant serves local cuisine. The friendly staff and cozy atmosphere make it feel like a home away from home. The Steveston Hotel is perfect for those seeking a more personalized and quaint stay.

Extended Stay: Sandman Signature Vancouver Airport Hotel & Resort
Great for extended stays, Sandman Signature offers apartment-like rooms with kitchenettes. The hotel features a pool, fitness center, and multiple dining options. Whether you're in town for business or leisure, the comfortable and spacious rooms make extended stays enjoyable.

Pet-Friendly: La Quinta Inn Vancouver Airport
Traveling with a furry friend? Stay at the La Quinta Inn, a pet-friendly establishment near Vancouver Airport. The rooms are comfortable and well-maintained, and feature areas designated for pets. The hotel offers a complimentary breakfast and has an indoor pool. The staff is accommodating to pet owners, ensuring a pleasant stay for both you and your pet. La Quinta Inn makes traveling with pets easy and enjoyable.

Fitness Focus: Westin Wall Centre, Vancouver Airport
Stay fit on the go at Westin Wall Centre, offering top-tier fitness facilities and healthy dining options. The modern rooms are designed to promote relaxation and rejuvenation. The indoor pool and spa services add to the wellness experience. Located near the airport, it provides convenience without compromising health and fitness. Westin Wall Centre is the choice for travelers prioritizing well-being.

Urban Style: Sheraton Vancouver Airport Hotel
Sheraton offers a blend of urban design and comfort near Vancouver Airport. The spacious rooms are stylishly decorated and features a beautiful outdoor pool. The on-site restaurant serves delicious international cuisine, and the lounge is perfect for evening relaxation. Business facilities and free airport shuttle service add to the convenience. Sheraton provides a sophisticated urban experience for travelers.

Cozy Comfort: Quality Hotel Airport South
Affordable and cozy, Quality Hotel Airport South is a home away from home. The rooms are comfortable and well-equipped, and the staff is friendly and attentive. A complimentary breakfast is served daily, and free airport shuttle service is available. The location is convenient, close to shopping and dining options. Quality Hotel offers a warm and welcoming stay for travelers on a budget.

Waterfront Views: Pacific Gateway Hotel
Enjoy stunning waterfront views and a relaxing atmosphere at Pacific Gateway Hotel. The rooms are spacious and offer beautiful views of the river. The on-site restaurant serves fresh seafood, and the outdoor pool is perfect for a refreshing dip. The free airport shuttle and proximity to local attractions add to the convenience. Pacific Gateway is a serene escape for travelers seeking tranquility.

Quick Transit: Ramada by Wyndham Vancouver Airport
Ideal for quick layovers, Ramada by Wyndham offers efficient transit options and comfortable rooms. The free airport shuttle runs frequently, and the on-site restaurant provides convenient dining. The rooms are clean and well-maintained, with all the necessary amenities for a short stay. Ramada ensures a smooth and hassle-free transit experience for travelers on the go.

Cultural Experience: Abercorn Inn Vancouver Airport
Experience British charm and culture at Abercorn Inn – Inspired by traditional English inn and on-site pub serves authentic British fare. The rooms are comfortable and decorated with classic elegance. The location near the airport and free shuttle service add to the convenience. Abercorn Inn offers a unique cultural experience for travelers seeking something different.

Adventure Seekers: Coast Vancouver Airport Hotel
Outdoor adventures and exploration await at Coast Vancouver Airport Hotel. The hotel offers guided tours and adventure packages for the thrill-seekers. The rooms are comfortable with amenities to help you relax after a day of adventure. The on-site restaurant serves hearty meals in buffet style. Coast Vancouver is the choice for travelers looking to explore and experience the outdoors.
Romantic Getaway: River Rock Casino Resort
Perfect for couples looking for a romantic escape, River Rock Casino Resort offers luxurious rooms and exciting entertainment. The on-site casino, spa, and fine dining provide endless opportunities of enjoyment. The beautiful marina views add to the romantic ambiance. Special packages for couples are often available. River Rock Casino Resort is a destination for romance and excitement.
A Hotel for Every Traveler
From luxury to budget-friendly, unique experiences to family-oriented stays, the hotels near Vancouver Airport offer something for every traveler and stopover flights.
Explore these options to find the perfect fit for your stay and begin your Vancouver adventure in comfort and style.